Men's Underwear Styles-The Underwear Expert
Types of Underwear for Men. We bet you don't know!!
We have come up with your personal style guide with all the different types of underwear that men can go for.A man should wear boxers, briefs, trunks or boxer briefs? Her's an answer for you. Just take a look on how to choose the right men's underwear for your body type.
1.BRIEF
A main difference between male briefs and female briefs is that male briefs are often designed with a seam or much larger pouch in the crotch area to accommodate a bulge. Briefs are high rise from the back of the waist but leave the upper thigh and sides of the legs exposed. They have various different styles usually with a waistband attached to fabric that runs along the pelvis to the crotch and buttocks.This is because men and boys have larger external genitals in comparison to women or girls, thus requiring more fabric in the crotch area.
Briefs are a popular underwear choice for men.You get them in varying rises-
Men's low rise briefs look great and serve a practical purpose. With waistbands designed to sit down on your hips rather than up at your natural waist, this underwear does wonders to show off a sexy pack of abs. additionally, low rise briefs sit down enough that they remain hidden beneath hipster pants and jeans.
Men's mid rise briefs are usually with the waistband of a mid-rise that sits at the natural waistline.This kind of brief enhances the package and just give you to the point coverage below the waist. Men's can wear these with Low waist jeans, shorts, Formal Occasions, Moderate Sports etc.
 The waistband of a full-rise brief sits high right below the belly button, providing a more traditional fit and also giving a smooth stomach..  A high-rise brief can streamline the waist, eliminating love handles and smoothing the stomach.Men's can wear these with High-waist pants,Everyday wear, Dressing Up, Formal Occasions, Moderate Sports etc.
2.BOXER BRIEF
Boxer briefs is a type of underwear that is a hybrid between briefs and boxers (hence the name). Many male athletes and male adolescents wear boxer briefs because of the support and looseness. Boxer briefs sit high on the waist and cover half of your thighs. They provide full coverage and full support.Boxer briefs are worn in a place of workout, jockstrap for football players. You can also get wedgies in boxer briefs. These are similar in style to boxer shorts, but are generally shorter and form-fitting like briefs.
3.TRUNK
Trunks are quickly becoming a favorite cut for underwear among men.Trunk underwear offer the same fit as a boxer brief but have a more square design with shorter legs. These are normally shorter than board shorts, which extend to the knees.Trunk's short leg lengths make them a great underwear choice when wearing relaxed or even fitted pants.If you like briefs but want to try something a bit different, then you should try trunks.
4.BOXERS
Also known as loose boxers or as simply boxers are types of undergarment typically worn by men. Reasons for a preference for boxers can be attributed to their variety of styles and design and their general appearance while worn, as well as their ability to provide high levels of natural comfort and freedom relative to other male undergarments. Unlike traditional briefs or the more modern boxer briefs, boxers allow for more freedom in the selection of a fabric type and print design & are characterized by their loose fit.
5.THONG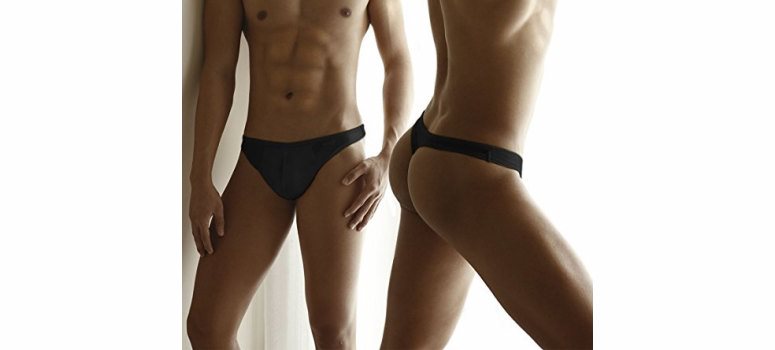 Thong is a thin garment which primarily covers the pubic area, thong typically resembles a bikini bottom, but at the back the material is reduced to a minimum. Thongs are almost always designed to cover the genitals,pubic hair, anus, and perineum, and leave part or most of the buttocks uncovered. Thongs come in a variety of styles depending on the thickness, material, or type of the rear portion of fabric and are available for both men and women throughout most of the world. These are best for Relaxing, Going Out, Beach, Spa, Swimwear etc.
6.BIKINI
Usually worn with the waistband lower than the wearer's waist, and often at the hips, with the leg bands ending at the groin. Men's bikini briefs normally have no fly. Men who wear bikini underwear know that style and comfort are the two most important factors. Bikini underwear comes in almost every color and style you can imagine, but you won't want to wear them form more than 20 minutes if they aren't comfortable. These briefs can do a great job maximizing your virtues, but they can also provide maximum discomfort if you choose the wrong one.
7.TANGA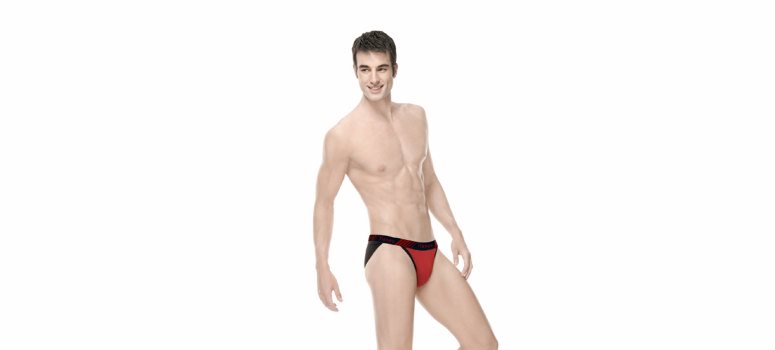 A type of thong which has no material around the sides other than the waistband.The waist bands are usually thin but thicker than the G-string.It gives coverage to the front part and are usually connected with fabric bands.
8.JOCKSTRAPS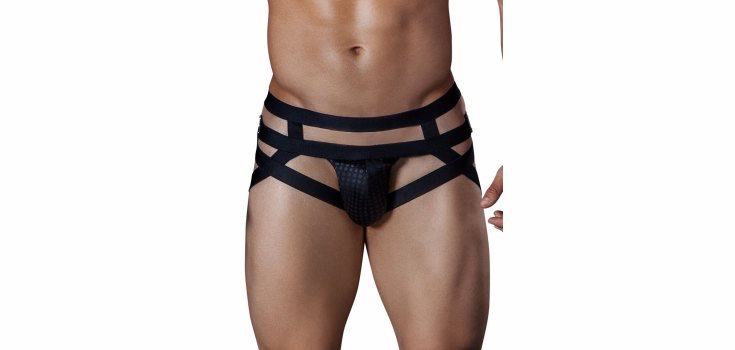 A jockstrap (also known as a jock, strap, supporter, or athletic supporter) is an undergarment for supporting the male genitalia during cycling, contact sports or other vigorous physical activity. A jockstrap consists of a waistband (usually elastic) with a support pouch for the genitalia and two elastic straps affixed to the base of the pouch and to the left and right sides of the waistband at the hip. The pouch, in some varieties, may be fitted with a pocket to hold an abdominal guard (impact resistant cup, box) to protect the testicles and the penis from injury.
Now you know what suits you the best from now on and be comfortable as you can be.
Buy your next stock for underwear –check out some of our special collections??